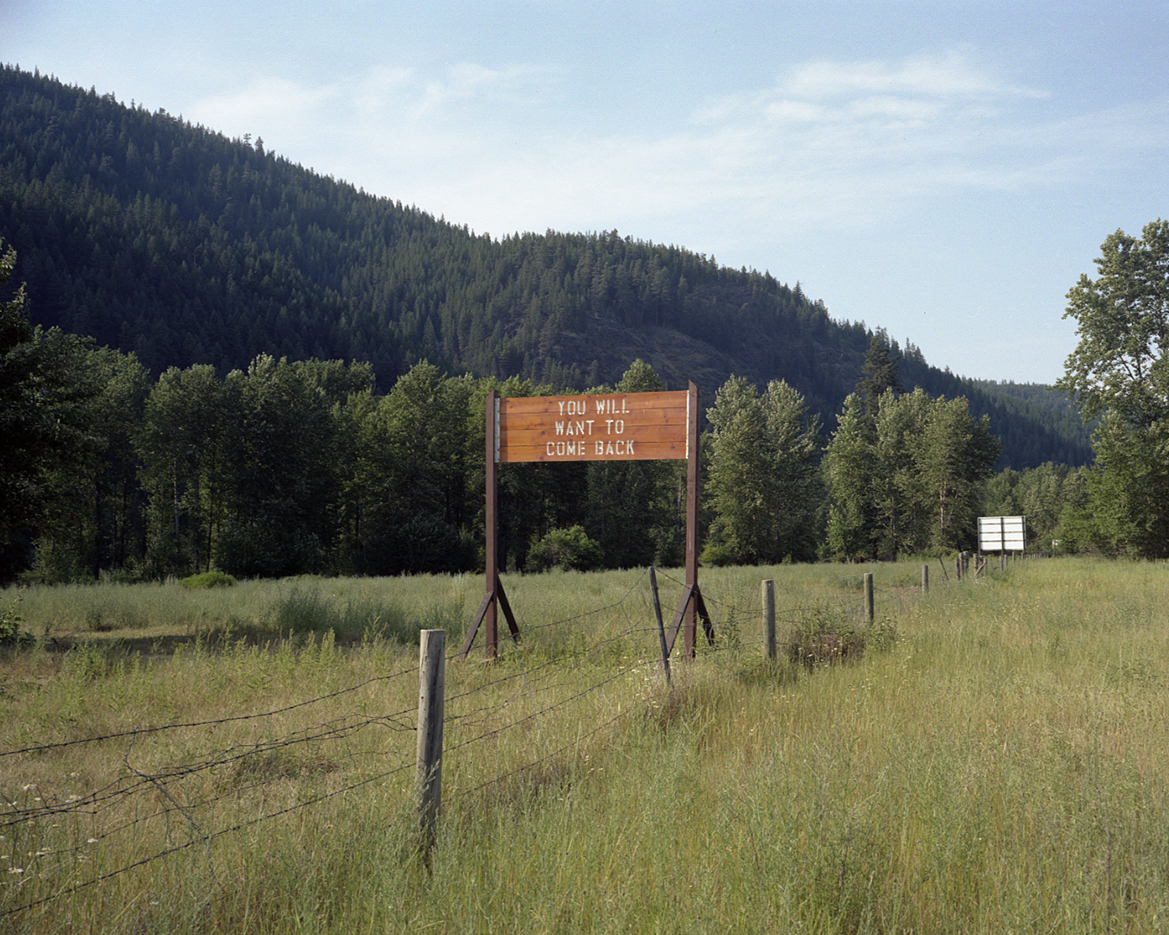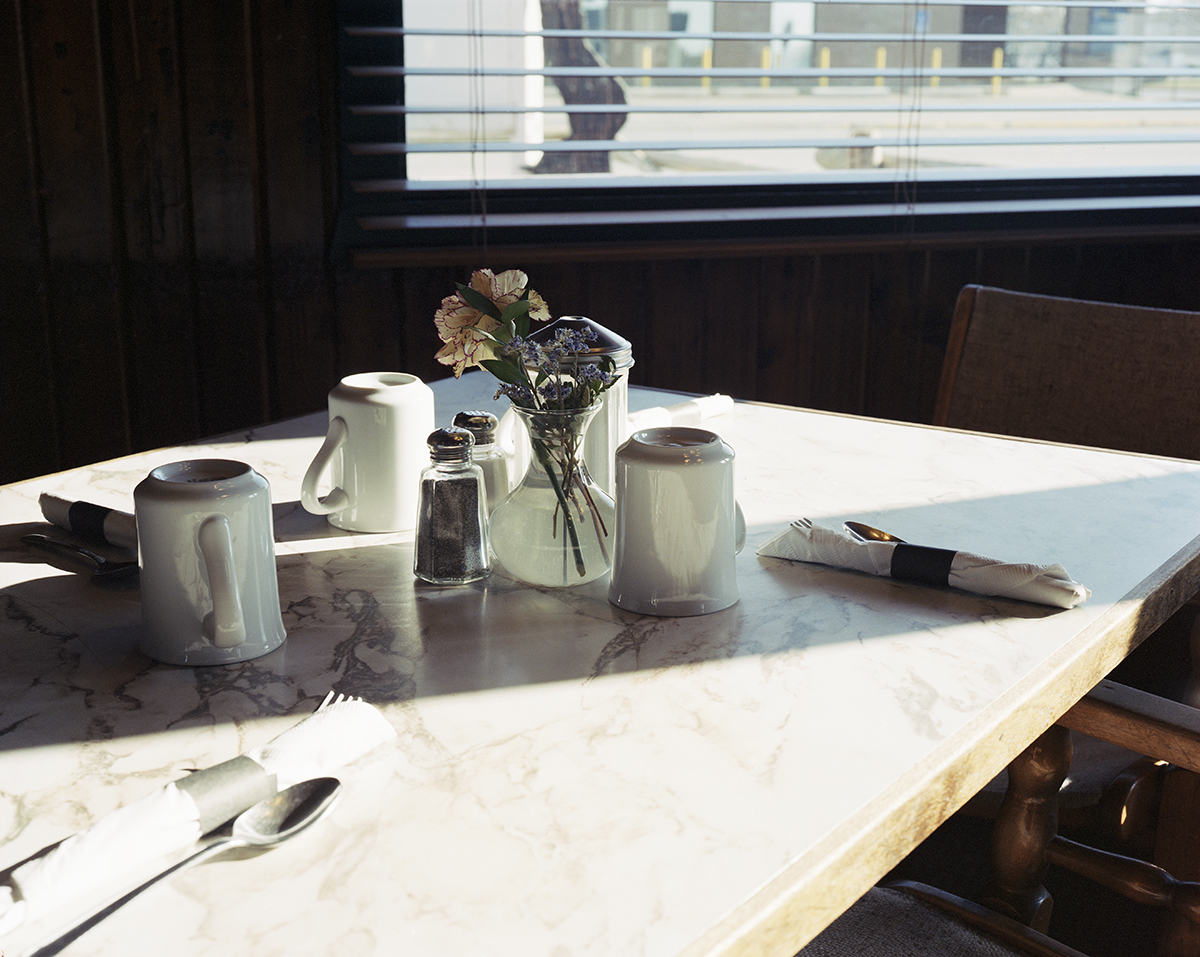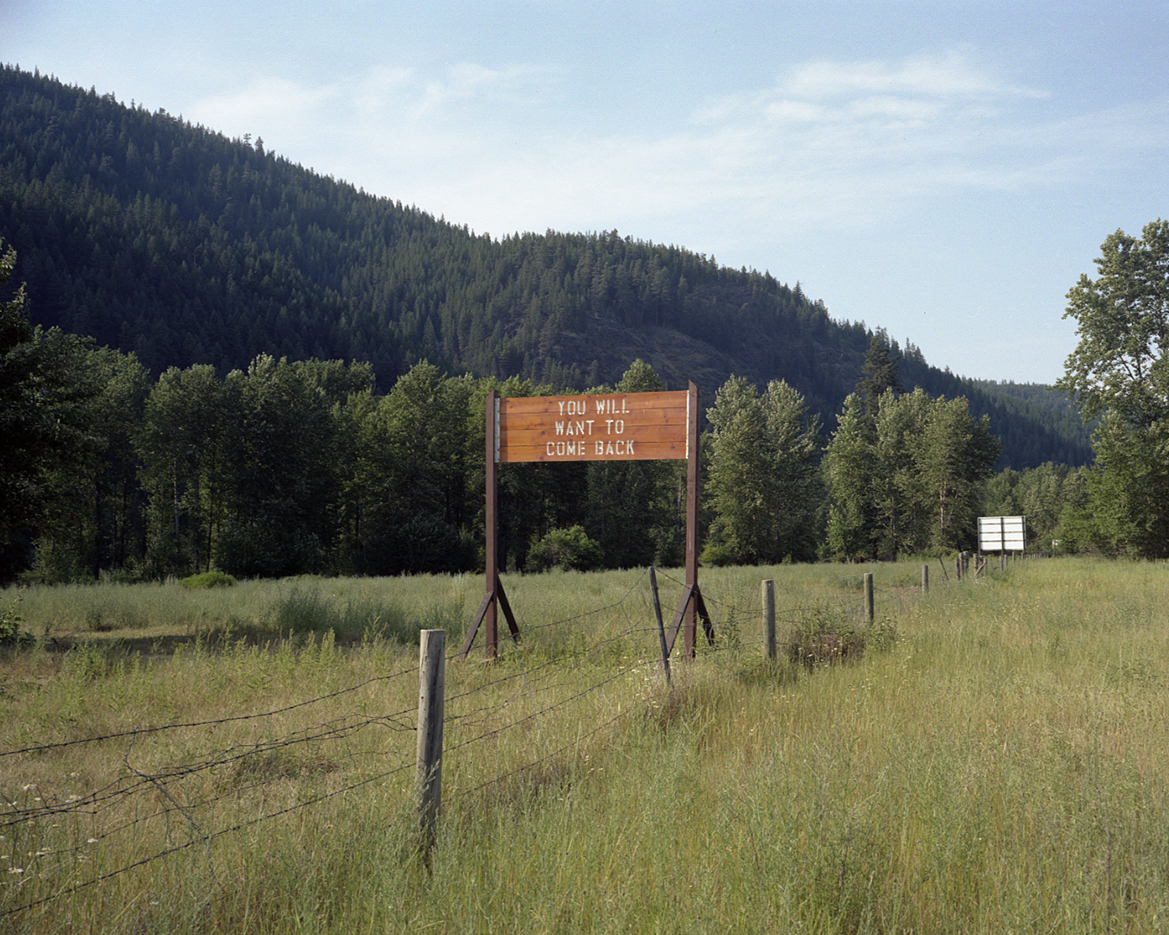 You Will Want to Come Back (2002-2011)
My approach to photography is primarily project based, with an emphasis on personal experience. This has been explored through projects that deal with relationship to place, memory and personal narrative.

You Will Want to Come Back is a series of western Canadian vignettes strung together as a loose narrative depicting a road journey. The starting point for this work was a love affair with small town restaurants I used visit on days off from tree planting or during climbing road trips in western Canada. These places represented a home-like atmosphere, while simultaneously offering the opportunity for anonymity.

The work continued with integration of other scenes chosen for their sense of expectation. A stage on which to act out the great western road trip movie – but it is decidedly Canadian. Humour, bleakness and beauty are the common threads which weave the tale.

The title You Will Want to Come Back references a sign that is posted on the side of the road in interior B.C. The reverse side of a sign that "Welcomes you to Yahk", the text is both funny and sad – a fleeting suggestion caught in the rearview mirror. Yahk, being only a few kilometers long, posts the welcome and goodbye on two identical signs at the entrance and exit to town along the highway.

It is a pragmatic use of space and text, but can be read with a wistful tone. These words translate into the larger theme of series – cinematic traces of rural Canadian existence.

This work was funded by the Alberta Foundation for the Arts.